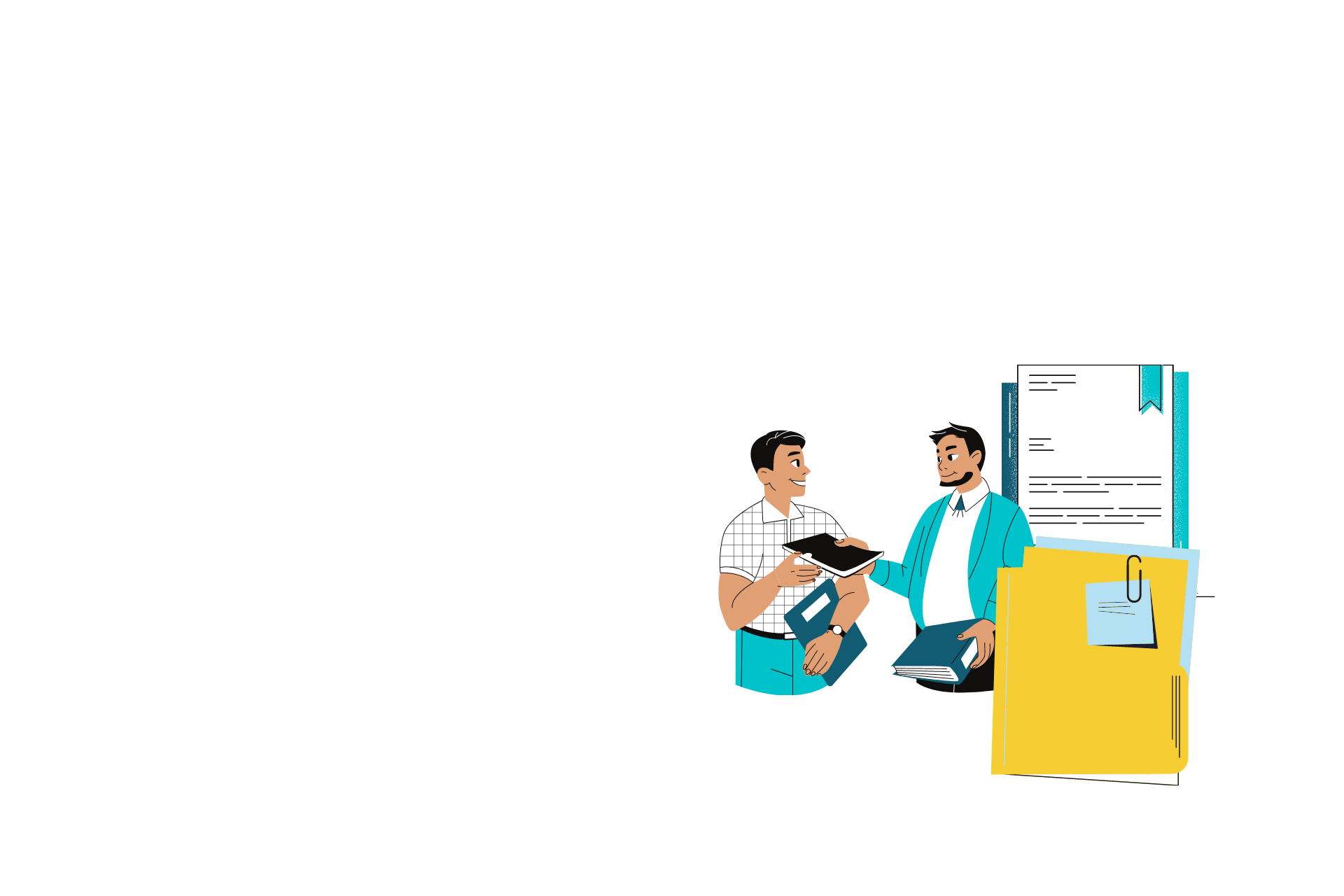 Privacy
Your privacy is important to us at ClickBiz.
For the matter of record, we do not use your personal information for any reason. All the data we use are sourced from analytics and site management software that use anonymised macro data to help us improve our user experience and our products and services. However, since we offer services based on third party software and these necessitate personal data collection, we have detailed our privacy policy for you below.
This Privacy Policy contains types of information that is collected and recorded by ClickBiz and how we use it. If you have additional questions or require more information about our Privacy Policy, do not hesitate to contact us at [email protected].
This Privacy Policy applies only to our online activities and is valid for visitors to our platform with regards to the information that they shared and/or we collect in ClickBiz. This policy is not applicable to any information collected offline or via channels other than this website.
Please read this Privacy Policy carefully before accessing any part of the website. Please do not access the website if you do not agree with this policy. We keep updating this policy on a regular basis as and when needed. We suggest you regularly revisit this policy to review the latest updated version.
This website (https://clickbiz.in) and its sub-domains (hereinafter 'platform'), and all of their contents are the property of IHuS Research Private Limited (hereinafter 'ClickBiz' or 'our company' or 'we'), a company incorporated under the Companies Act of India, having its registered office in New Delhi, India.
TERMS OF USE and DISCLAIMER
The details enumerated below in our Privacy Policy are to be read with our Terms and Conditions related to use of this website and sub-domains and the Disclaimer for acts of third parties that are not in our control.
You can read our Terms and Conditions and Disclaimer policies by clicking on this link: ClickBiz Terms and Conditions and Disclaimer.
The descriptions used in this policy can be seen in section 4 of the Terms and Conditions.
EXPRESS CONSENT
By using our website, you hereby consent to our Privacy Policy and agree to its terms.
By using the platform, and furnishing your personal and contact details, you hereby agree that you are interested in knowing more or availing and/or purchasing various products, services, offers, campaigns or other promotional material that we or any other third party may offer/provide/share/send you from time to time through any means including but not limited to telephone, short messaging service (SMS), email, or any messenger service or mobile application or any other physical, electronic or digital means/mode. You hereby agree that we may contact you either electronically or through phone, to understand your interest in the selected products and services and to fulfil your demand or complete your application.
Further you also expressly agree and authorise ClickBiz and its holding company, subsidiaries, group businesses, affiliates, partners, service providers, vendors and other third parties to contact you for the purpose of offering or inviting your interest in availing other products or services offered by third parties, or for sending other marketing campaigns, offers, or any other information either on the website or through other means including but not limited to telephone, SMS, email, or any messaging service/mobile application or any other physical, electronic or digital means/mode.
You agree and authorise ClickBiz to share your information with its group businesses, vendors, service providers, business partners, affiliates, agents and other third parties, in so far as required for marketing purposes/offering/cross-selling various other products and services and/or to provide you with various value-added services, in relation with the services selected by you or generally otherwise. You agree to receive communications through emails, telephone, messenger platforms, SMS, or any other form of messaging/communication service from ClickBiz or such third parties. You also agree that ClickBiz reserves the right to make your details available to its partner banks/financial institutions or any such other third party as needed by the said partners or third parties and that you may be contacted by the partners and/or the third parties for information through email, telephone, SMS or messenger platforms.
INFORMATION WE COLLECT
We collect your personal information to help you provide the services of the platform and necessary third party services (hereinafter 'services').
This information is collected when you:
Make a request to receive information about ClickBiz;
Apply or sign up for a ClickBiz account or other services;
Go through our account verification process, authenticate your account, communicate with us, answer our surveys, upload content, or otherwise interact with the platform or third party services
This information will include:
Your ID Information: Includes your name, email address, phone number and postal address
Your Financial Information: Include your bank account, card details, PayPal email address, and other information necessary to process your transactions.
Other Information: This includes all other information such as the contents of any message/mail and/or attachments you may send us, and any other information you may choose to provide. This will also include any other information that you voluntarily share with us, including survey responses, contest participations, promotions, referrals or any other actions you perform on the platform or services
NOTE: We do not keep records of your financial information but this information may be kept for future records and transactions by our payment processing partners, which include Instamojo, PayPal, PayTM and UPI. We have no control over their privacy policies but these are all large payment processing businesses with robust privacy policies
In addition, the provision of hosting services necessitate automatic collection of other information from your use of the platform and services. These include:
Commercial Information: Includes information about the products and services you sell, your payment transactions, and your customers;
Electronic Information: Includes details such as web browser and device characteristics, email usage;
Geolocation and Demographic Data: Includes location of your device, demographic details of your users;
Internet or Other Network Information: Includes information about how you use and interact with our platform and services, including your access time, browser type and language, domain name of your internet service provider, other attributes about your browser, any specific page you visit on our platform, content you view, features you use, the date and time of your use of the services, your search terms, and the website you visited before you visited or used the services;
Online Identifiers: Includes information you use to log in to your account, Internet Protocol address and other unique personal identifiers such as device identifier, cookies, beacons, pixel tags, mobile ad identifiers and similar technology; customer number; unique alias, and other identifiers; and
Customer Information: Includes the aforementioned information but for your customers
HOW WE USE YOUR INFORMATION
We use the information we collect in various ways, including to:
Provide, operate, and maintain our website and services
Improve, personalise, and expand our website, products and services
Understand and analyse how you use our website
Develop new products, services, features, and functionality
Communicate with you, either directly or through one of our partners, including for customer service, to provide you with updates and other information relating to the website, and for marketing and promotional purposes
Protecting our services and maintaining a trusted environment
Send you emails
Find and prevent fraud
Advertising and marketing
WHEN AND WITH WHOM WE SHARE YOUR INFORMATION
We may share the information described in the 'Information We Collect' section with the following categories of service providers and third parties:
Domain registrars, hosting companies, software developers, etc. whose products and services we use to provide you with necessary services, tools and features
Other users of our services with whom you interact through your own use of our services
Our group companies and corporate affiliates, for the aforementioned reasons
Service providers who help us provide, maintain and improve our services, and help us run advertising campaigns, contests, special offers, or other events
Subsequent owner, co-owner, or operator of one or more of our platform or services
Legal authorities when disclosure is necessary to comply with any applicable law or regulation; to establish, exercise or defend our legal rights; to enforce or comply with our terms or other applicable agreements or policies; to protect our or our customers' rights or property, or the security or integrity of our platform and services; for investigation into any illegal activity; or to protect us, our users or the public from harm, fraud, or potentially prohibited or illegal activities
LOG FILES
ClickBiz follows a standard procedure of using log files. These files log visitors when they visit websites. All hosting companies do this and this is a part of hosting services' analytics. The information collected by log files include internet protocol (IP) addresses, browser type, Internet Service Provider (ISP), date and time stamp, referring/exit pages, and possibly the number of clicks. These are not linked to any information that is personally identifiable. The purpose of the information is for analysing trends, administering the website, tracking user movements on the website, and gathering demographic information.
COOKIES AND WEB BEACONS
Like any other website, ClickBiz uses 'cookies'. These cookies are used to store information including visitors' preferences, and the pages on the website that the visitor accessed or visited. The information is meant to optimise the user experience by customising our web page content based on visitors' browser type and/or other information.
DOUBLECLICK DART COOKIE
Google is one of a third-party vendor on our site. It also uses cookies, known as DART cookies, to serve ads to our site visitors based upon their visit to https://financedragon.com and other sites on the internet. However, visitors may choose to decline the use of DART cookies by visiting the Google ad and content network Privacy Policy at the following URL – https://policies.google.com/technologies/ads.
Some advertisers on our site may use cookies and web beacons. Our advertising partners are listed below. Each of our advertising partners has their own Privacy Policy for their policies on user data. For easier access, we hyperlinked to their Privacy Policies below.
Google: https://policies.google.com/technologies/ads
ADVERTISING PARTNERS' PRIVACY POLICIES
Third-party ad servers or ad networks uses technologies like cookies, JavaScript, or Web Beacons that are used in their respective advertisements and links that appear on ClickBiz, which are sent directly to users' browser. They automatically receive your IP address when this occurs. These technologies are used to measure the effectiveness of their advertising campaigns and/or to personalise the advertising content that you see on websites that you visit.
NOTE: ClickBiz has no access to or control over these cookies that are used by third-party advertisers.
THIRD PARTY PRIVACY POLICIES
ClickBiz's Privacy Policy does not apply to other advertisers or websites. Thus, we are advising you to consult the respective Privacy Policies of these third party ad servers for more detailed information. It may include their practices and instructions about how to opt out of certain options.
You can choose to disable cookies through your individual browser options. To know more detailed information about cookie management with specific web browsers, it can be found at the browsers' respective websites.
CCPA PRIVACY RIGHTS (DO NOT SELL MY PERSONAL INFORMATION)
Under the CCPA, among other rights, consumers who are residents of the US state of California have the right to:
Request that a business that collects a consumer's personal data disclose the categories and specific pieces of personal data that a business has collected about consumers
Request that a business delete any personal data about the consumer that a business has collected
Request that a business that sells a consumer's personal data, not sell the consumer's personal data
If you would like to exercise any of these rights, please contact us at [email protected].
GDPR DATA PROTECTION RIGHTS
In compliance with guidelines from the European Union, we would like to make sure you are fully aware of all of your data protection rights. Every user is entitled to the following:
The right to access: You have the right to request copies of your personal data. We may charge you a small fee for this service
The right to rectification: You have the right to request that we correct any information you believe is inaccurate. You also have the right to request that we complete the information you believe is incomplete
The right to erasure: You have the right to request that we erase your personal data, under certain conditions
The right to restrict processing: You have the right to request that we restrict the processing of your personal data, under certain conditions
The right to object to processing: You have the right to object to our processing of your personal data, under certain conditions
The right to data portability: You have the right to request that we transfer the data that we have collected to another organisation, or directly to you, under certain conditions
If you would like to exercise any of these rights, please contact us at [email protected].
CHILDREN'S INFORMATION
We are very particular about protection of children.
To this effect, we have ensured that this platform and third party services are available only to persons who can form legally binding contracts under Indian Contract Act, 1872, i.e. they should have crossed 18 years of age. This is well above the international mandate of 13 years.
Persons who can be deemed as 'incompetent to contract' within the meaning of the Indian Contract Act, 1872 including minors, un-discharged insolvents etc. are not eligible to use the platform or third party services. Minors under the age of 18 years are prohibited from registering as a user of the platform. The only way they can do so is by having their parents or legal guardians purchase the product or service on their behalf.
If you think that your child registered on our platform website, we urge you to contact us immediately, so we can promptly terminate their account and remove all information about them from our records.
CONTACT INFORMATION
You can reach us at [email protected].